by Tom Boyer, director of national accounts, for the Resolutions blog series
One of our main messages to independent pharmacies over the years has been that focusing on the front end of the store is imperative to running a successful business. Especially now that prescription profits are slim. Targeting efforts on making the most of store product assortments to maximize inventory turns is smart business, and with certain tools you can offer your stores, it can be easy to manage.
One tool available is HRG's Benchmark™ Performance Analysis report. Published twice-a-year, it highlights front-end departments and products that need attention. The focus of Benchmark is health and wellness categories, the categories that fuel the front-end sales of most pharmacies, and it's driven by HRG's exclusive Never Outs® items.
Benchmark reports cover five areas: department productivity, private label purchases, new purchases, non-achievers, and under-achievers. It includes comparisons in each section to like-stores with similar categories and total sales nationwide. Each section also highlights actions specifically for the store to improve overall store inventory productivity.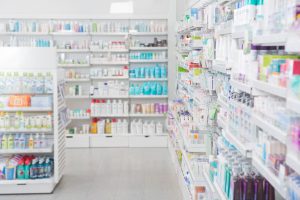 In addition to being a base of measure for Benchmark, Never Outs are also a part of our TEMPS® Category Manager program, another useful tool to maximize product assortment. Never Outs are the top selling items within a subcategory, and should always be on a retailer's shelves, regardless of department size. Following the TEMPS data-driven planograms which are based on sales productivity, while adhering to keeping Never Outs in stock, should provide a 75-90% sales satisfaction rate.
Another tool of great use is POS data. I consider POS data to be the "Holy Grail." Analyzing this data can really help stores maximize best sellers, profitability, and inventory turns. The data shows in no uncertain terms what's been sold and is the most accurate guide for decisions about department sizes and inventory.
Regardless of the size of the store there's an opportunity in the front end. The right assortment is key. I've had store owners say to me, "Why should I put resources into my front end when sales are only 5-8% of overall store revenue?" Imagine if those sales could increase a couple of percentage points and how that would impact store profitability. It's definitely worth the resources and effort.