by Jen Johnston, CHHC, senior marketing services account manager, for the Step into Natural blog series
Turn over any natural or natural-leaning product and you will almost certainly see one or more certifications printed on the back. Manufacturers use certifications to demonstrate that a trusted third party has verified something about their business or brand. This is extra important in the natural products industry because these shoppers value transparency.
As an independent pharmacist, you should be aware of the various certifications out there so if a patient asks you about what one means, you are prepared with an answer.
A few weeks ago, I outlined five certifications including USDA Organic and Non-GMO Project Verified.  This week I will share three more: Natural Products Association Verified, Ecocert, NSF Certified, and QAI Organic Certified.
Naturals Products Association Verified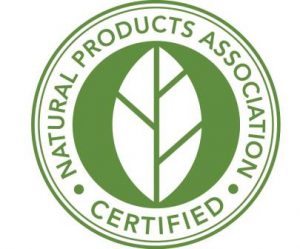 As mentioned previously, there is no FDA-recognized definition of natural. However, third-party certification is available. The Natural Products Association (NPA) is a nonprofit organization dedicated to the natural products industry covering foods, dietary supplements, and healthcare items, and personal care products. The NPA developed the Natural Standard and Certification for Personal Care Products, a set of guidelines and certification process that dictates whether a product can be deemed truly "natural."
According to Wikipedia, "The association requires that certified products must be at least 95 percent natural ingredients or ingredients from natural sources, excluding water. NPA-certified products must use natural ingredients, avoid ingredients with health risks, don't use animal testing, and include biodegradable or recycled material in the packaging. Products also must list all ingredients on the package label, and NPA requires 100 percent natural fragrances and colorants. Certified products are said to appear in more than 85,000 stores nationwide. NPA has certified more than 1,200 products and ingredients since 2008, including well-known brands like Burt's Bees and J.R. Watkins."
This symbol helps your shoppers become more educated about ingredients and processes considered natural. It gives consumers the information they need to easily identify which personal care products meet the NPA's standard for natural to facilitate decision making.
Ecocert
There are also third-party certifications available for natural cosmetic manufacturers, including Ecocert, first introduced in 2003. There are Ecocert offices in 24 countries and service is provided to more than 120 countries. Over 1,000 cosmetic companies have gone through the certification process.
An Ecocert symbol indicates the absence of GMO, parabens, phenoxyethanol, nanoparticles, silicon, PEG, synthetic perfumes and dyes, animal-derived ingredients (unless naturally produced by them: milk, honey, etc.). They also review the biodegradable or recyclable nature of packaging. Here are some more details:
Ecocert Organic – the product has at least 95% plant-based ingredients, and at least 10% of all its ingredients by weight are organic.
Ecocert Natural symbol – at least 50% of the ingredients are plant-based, and at least 5% of all its ingredients by weight are organic.
NSF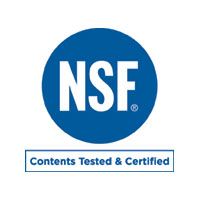 NSF maintains and led the development of NSF/ANSI 173, the only American National Standard for testing and certifying dietary supplements. They evaluate the composition of dietary supplements and ingredients, including:
Vitamins
Minerals
Herbs/botanicals
Amino acids
Sports supplements
Concentrates, metabolites, constituents and extracts
Products with the symbol are verifying the identity and quantity of dietary ingredients declared on their label; ensuring the product does not contain unacceptable levels of contaminants; and demonstrating conformance to currently recommended industry GMPs for dietary supplements. This helps consumers shop supplements more confidently.