Increase Shoppability and Profits
Provide your customers an outstanding (and sales-generating) shopper experience with HRG's category management and visual merchandising experience, knowledge of various retail markets and channels, and understanding of the latest consumer preferences and trends.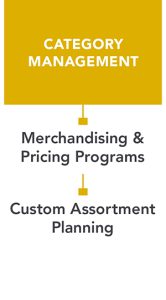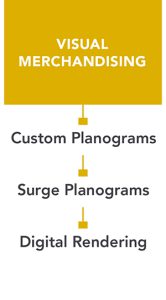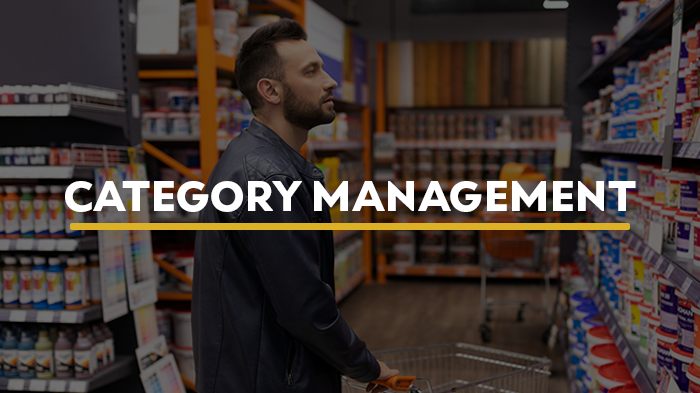 Encourage basket building and impulse buys with expert pricing, planograms, and space planning including intuitive department adjacencies.
Provide an outstanding shopping experience utilizing HRG's Fine Line system. Our proprietary classification system organizes products into merchandising-based categories, subcategories, and product types (also called segments) to promote shoppability in-store and online. Anyone in the retail consumer healthcare industry can download it for free.

Don't leave money on the table! Engage HRG pricing analysts to recommend or help develop your retail pricing strategy so you meet customer expectations as well as profitability goals. Contact us to learn more.


Meet customer demand and profitability goals with HRG's category management and pricing program specifically for independent pharmacies. Rely on proven merchandising, new item, and promotional tools to optimize your front-end departments. Learn more.
Interested in having your brand reviewed for independent pharmacy planogram consideration? Find our review schedule and the analyst responsible for each category here.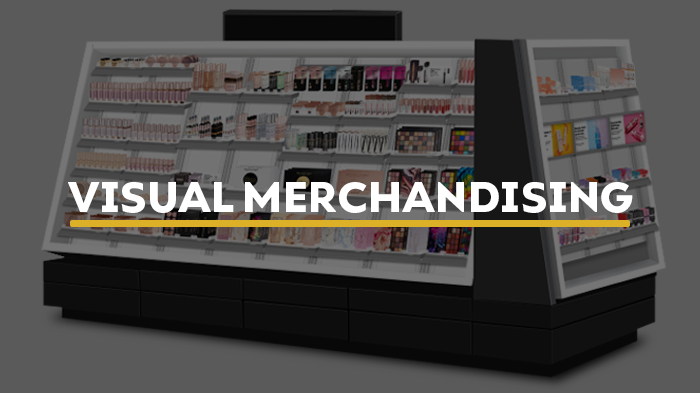 Ensure profitable assortments that maximize shoppability by letting experienced space planning software experts employ proven processes to meet your planogram needs.
Need planograms for a new retail channel, a seasonal set, a special promotion, or to include in buyer presentations? Benefit from our over 40 years of experience creating optimized retail planograms that are based on objectively-analyzed data.

Be confident you'll meet your retail partners' specifications and deadlines with surge planogram support from HRG. Our merchandising team learns your business rules and the store merchandising guidelines to execute planograms that meet all requirements and are delivered on time.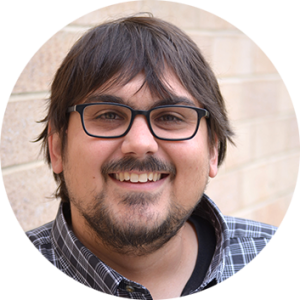 Drug, Mass, Chain Channels
"I enjoy the variety in my position — the research, the technical details of the fixture planograms, learning about new products, talking to manufacturers, and contributing to HRG content."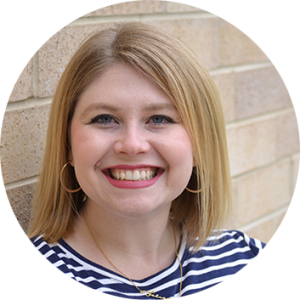 Drug, Mass, Chain Channels
"I think about the shopper experience when I am merchandising an assortment — I want to make it easy and appealing to shop."