Simplify & Save
Gain control of fixture sets and resets when you engage HRG's space planning and process improvement experts to simplify and streamline resources and costs along the supply chain.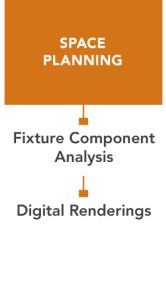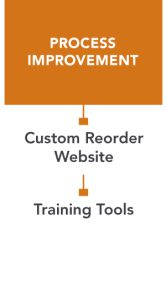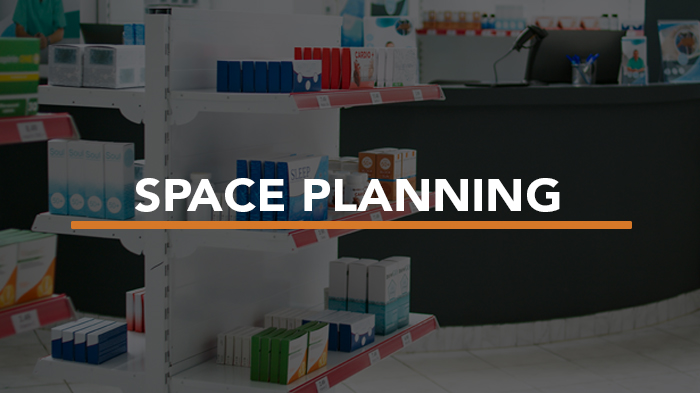 Looking for efficient, consistent, and reliable space planning services? Whether you're a brand, retailer, or fixture manufacturer — we're a one-stop shop for your space planning needs. HRG analysts can build anywhere from a one-foot to twenty-foot or larger fixture planogram. For chains, we've created up to 40 different planograms per brand to meet the needs of each location. Likewise, for brands, we create planograms for each of your retail partners to ensure consistency across outlets and channels.
Fixture Component Analysis
Ensure a successful implementation when you rely on HRG's retail expertise combined with our knowledge of space planning software to establish reliable business rules. Using planogram files provided by a retailer or a brand, our expert analysts extract the dimensions and number of trays, graphics, holders, clips, and space savers used in a new configuration. We also validate that everything the brand expects to fit on a wall or display will indeed fit, a must for efficient and effective at-shelf execution.
Simplify and accelerate the installation process with this dynamic merchandising tool. This animated depiction of product placement on shelves is easy to comprehend so your vision will come to life at shelf without error.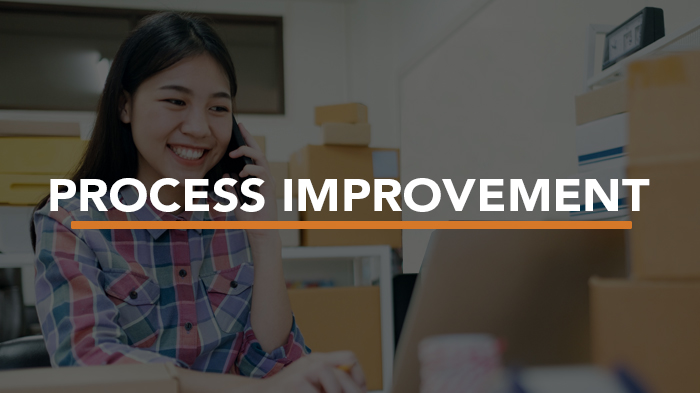 Streamline fixture sets and resets with HRG's proven tools and technology to help save costs, maximize sustainability, and minimize downtime and missed sales. There's also HRG's strong project management, coordinating with all stakeholders so resets run smoothly from the beginning to the end – in-store implementation.
Avoid costly mistakes with robust Custom Reorder Websites — a central location to reorder all parts, including images for ease of use. Parts are stored for reference, so everyone across the supply chain can save money and move closer to sustainability goals by repurposing pieces already on hand.
Ensure a smooth and efficient fixture reset with the right training materials. Store associates or merchandising crews have a variety of learning styles, so offering a mix of videos, installation manuals, and one-sheets can speed at-shelf execution.

From the desk of Holly Jablonowski, project manager, for the Focus on Fixtures blog series Our custom reorder website is a very efficient, streamlined solution for
Read More »

From the desk of Julie Massey, visual assets manager, for the Focus on Fixtures blog series We have a number of ways we can help stores,
Read More »
From the desk of Julie Massey, visual assets manager, for the Focus on Fixtures blog series In my previous post about instruction and training materials, I detailed
Read More »