Maximize your reach
With extensive outreach options and a vetted contact list, your brand message can be featured in direct outreach or segment-specific publications to influence the influencers.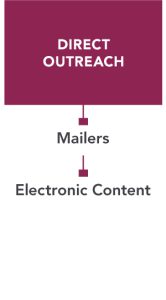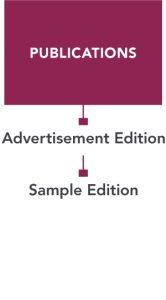 Take advantage of dedicated direct marketing options you can customize to fit your objectives, with options for micro-targeting your audience.
Promoting your brand using direct mailers offers endless options – distribute samples, coupons, counter displays, or shelf signs; provide educational information; and more. Plus, you can incorporate QR Codes to track engagement or provide additional information.

Track engagement and measure ROI with dynamic eBlasts devoted to your brand. Engagement statistics can point to areas where messaging can be refined and offers boosted to drive results. Average open rates are 28% and rising.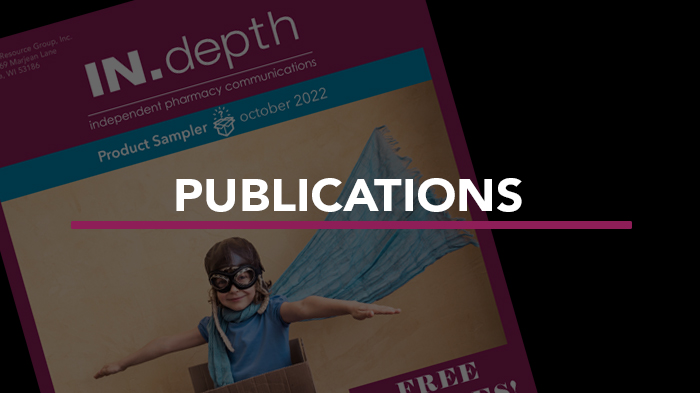 Cost effectively advertise your message to 10,000 independent pharmacies in HRG's monthly IN.depth publication alongside trusted retail industry, trend, category, and product information. For over 10 years pharmacists have relied on IN.depth to provide information that will help improve their front-end business. With scannable barcodes in each issue, pharmacists can more easily and quickly order items, offering you a more rapidly realized ROI.

Influence a captive audience of influencers that use IN.depth Category Spotlight, published 10 times a year, to help them make product assortment decisions.

Get your products in the hands of independent pharmacy decision-makers with the popular IN.depth Product Sampler turn-key program, published twice a year.

MAXIMIZE YOUR OUTREACH WITH ANY OR ALL OF THE FOLLOWING OPTIONS: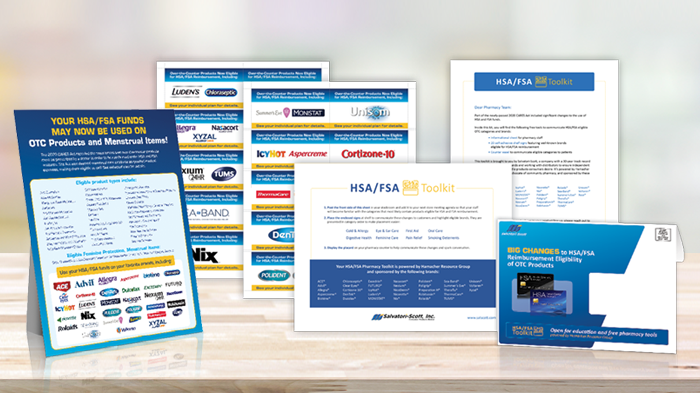 Direct mailers dedicated to your brand(s) can provide the right amount of "real estate" you need to convince stores to stock and recommend your items.
– Micro-target by geography, demographics, regional preferences, proximity to healthcare professionals, and more
– Distribute samples, coupons, or shelf signs; promote special offers
Electronic Mail (eBlasts)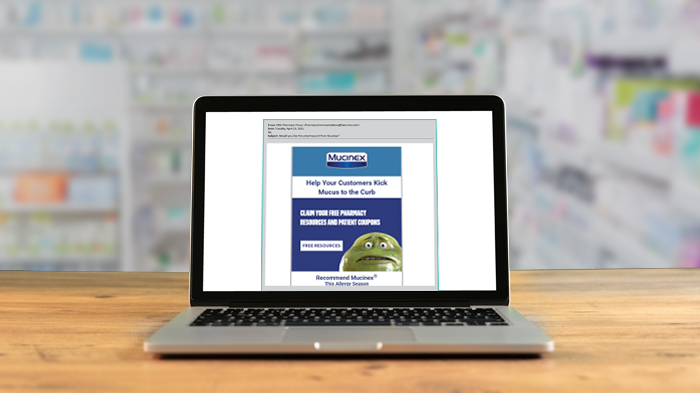 Get your message out quickly, either as part of a campaign, or around a specific, time-sensitive topic.
– Measure your ROI
– Unlimited links and ability to track engagement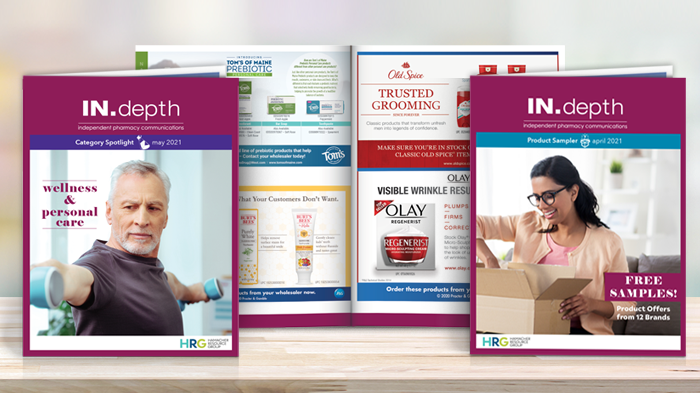 This established publication reaches carefully-selected independent pharmacies each month. We get your brand and even samples in front of independents for you. Check out the two issue types we offer in the Media Kit below!