by Steve Choate for the Buyer Presentation blog series
The first two posts in this series spoke to recapping how your pre-show preparations went and how your buyer presentation resonated. This post will cover what to assess about your retailer interactions and guidelines for follow up.
First, you want to organize the information you have from each retailer meeting. Separate your meeting folders into three piles: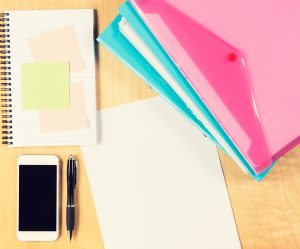 Retailers who need immediate feedback/attention
Retailers who liked your products but have no urgent requests
Retailers who most likely will never order your product
This segmentation will help you and your team prioritize your follow-up when you get back to the office.
Take a moment to make sure the folders include notes about how the buyers reacted to your samples and whether they took any back with them. Also, record whether they showed interest in your displays, if they favored one more than the others, as well as any miscellaneous comments that were made that could improve future meetings. Reviewing these comments with your team will give them a good understanding of how the event went and help them support you in follow-up efforts to retailers as well as help you enhance your next show experience.
Post-meeting communications
One mistake that I have seen manufacturers make after attending an ECRM show is a lack of follow-up. I had meetings when I was a buyer and was interested in the manufacturer's product so I asked for specific additional information. I would wait to receive what I requested and it never came. If you have an interested buyer, follow-up immediately after the meeting. Don't let that opportunity get away!
Reach out to each and every buyer in the timeframe that was discussed. Provide each one a brief recap of the meeting discussion and provide any additional details requested. Meet the deadlines that the buyer stipulated.
Follow up, follow up, follow up!