by Tom Boyer, director of national accounts, for the Resolutions blog series
As a wholesaler, you devote a great deal of resources to give your independent pharmacies tools and support in the effort to see them succeed. A trend that I am seeing work very well among the stores I've visited recently are those independents that carry and promote unique items.
Independent pharmacies have to devote a large part of their competitive strategy to differentiating themselves from larger stores that have the ability to cut prices and can accommodate a larger variety of items. Service levels always have and will continue to separate independents from their larger competitors, but they can get creative with their product assortment as well.
Encourage your independent pharmacy customers to look in their own backyard for items they can bring in that will be unique offerings. They may discover local suppliers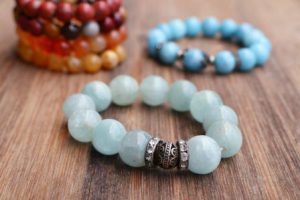 of handmade items such as soap, jewelry, or confectionery goods. There's benefit in being the only brick & mortar store in the area carrying the item and perhaps more so, customers will admire the store for supporting a fellow local business.
Another possible unique set of products are natural items. I am seeing natural products more and more at independents and I don't think it's a trend, I think it's here to stay. This is a devoted segment of shoppers – if stores can cater to their needs, they will likely have customers for life. Store owners or front-end managers may need to broaden their thinking beyond traditional products and consider items that are unfamiliar, yet efficacious. HRG is publishing a blog series this year, "Step into Natural," which is designed to help independent pharmacists and staff learn about the many facets of the natural CPG industry. These insightful and informative posts can be delivered to your inbox by simply signing up to receive HRG updates and information.
In my store visits, I have noticed certain pharmacies having success with various national natural brands. One that stood out to me is Ortho Molecular, a dietary supplement line that promotes their formulation and efficacy. Even though these supplements are premium priced, the independent pharmacy carrying them had patients that found them to be effective and were willing to pay for what they viewed as a "clean" option (that worked!). Another brand that stuck with me is Indigo Wild. They offer natural personal care and home and cleaning products. The store had a display of their soaps in addition to other items, and the soaps emitted such a pleasant fragrance at the front of store, I felt it enhanced the shopping experience. Their products are also high-margin items that can boost profitability in the front end.
Be sure to inform your stores about the natural lines you have available or look to broaden your natural product offerings, and work with them to create an assortment that will meet customer needs. The more unique the better!