by Jen Johnston, CHHC, senior marketing services account manager, for the Step into Natural blog series
I've mentioned previously that social responsibility is practically a requirement for natural products these days, and you are likely to find mention of this on a brand's website, social media platforms, and packaging. Certifications are one way brands communicate with consumers about the good they do for the world. Below are some more examples of certifications you might find on product packaging in your store and what they mean.
B Corp Certified

A B Corporation certification means companies have met social sustainability and environmental performance standards, met accountability standards, and are transparent to the public. The certification applies to the whole company across all product lines. Diva International, maker of the DivaCup®, Eminence Organic Skin Care Inc., Country Life LLC, Motherlove Herbal, Goddess Garden, Sundial Brands, Good Clean Love, Badger, and EO Products are all examples of companies that hold the certification, but there are thousands more.
Rainforest Alliance CertifiedTM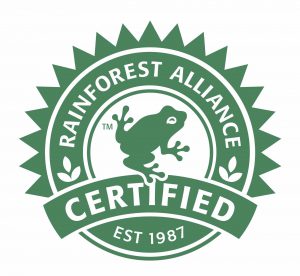 Rainforest Alliance, a non-profit organization, describes their certification as a symbol of environmental, social, and economic sustainability that is found on farm and forest products. Tom's of Maine®, Palmer's®, The Grandpa Soap Co.®, and Seventh Generation® are just a few of the brands that have this certification on some of their products.
Leaping Bunny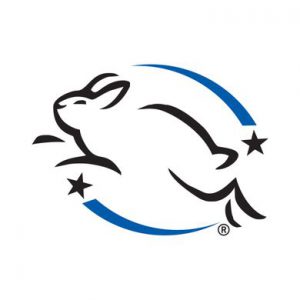 To use the Leaping Bunny symbol, companies take a voluntary pledge to eliminate animal testing from all stages of product development. The company's ingredient suppliers make the same pledge and the result is a product guaranteed to be 100% free of new animal testing. All Leaping Bunny companies must be open to independent audits, and commitments are renewed on an annual basis. The strict "corporate standard of compassion for animals" is outlined here. Brands that have products with the symbol include Alba Botanica®, Andalou Naturals®, Badger®, Burt's Bees®, Goddess Garden®, and Schmidt's®, plus many more listed here. This is one of the many symbols that vegans look for when choosing products.
Fair Trade Certified™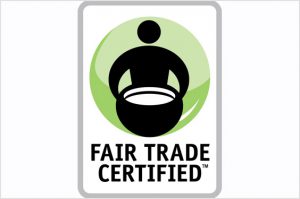 Fair Trade USA, the organization behind the Fair Trade Certification, describes the symbol as a signpost that helps consumers make a conscious choice for a better world. People who choose Fair Trade Certified goods want to support responsible companies, empower farmers, workers, and fishermen, and protect the environment. Brands holding this symbol include Nourish Organic®, Badger®, and Honestly pHresh®, but there are many more.
Autism Approved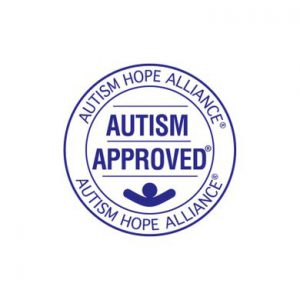 Austism Approved is a project of the Autism Hope Alliance. Brands that include the Autism Approved symbol include, but are not limited to, Barlean's®, ChildLife®, Nordic Naturals®, Redd Remedies®, and Vitamin Friends®. This is a symbol that alerts parents of children with autism that products are autism-friendly. You can read more about it here.
Understanding the different certifications natural brands use can help you answer questions your shoppers have about these products.