by Cari Sass, for the Resolutions blog series
Your marketing plan is a roadmap for your branding and promotional goals and activities as well as your intelligence gathering throughout the year. It is set in conjunction with your marketing budget to ensure you have the funds in place to achieve your goals. It could also include your sales goals and strategic opportunities as these play a critical role in where your business is today and the direction you are looking to take in the future. It should incorporate SMART objectives (specific, measurable, actionable, realistic, and timely) and action plans of tasks, including who is responsible, and due dates to ensure your goals are met in a timely matter.
While there is always sincere intention of following the marketing plan, we all know how easy it is to get sidetracked, and all of a sudden what you hoped to accomplish is a memory. That's why I recommend you make it an annual resolution to check your progress against your marketing plan a few key times during the year.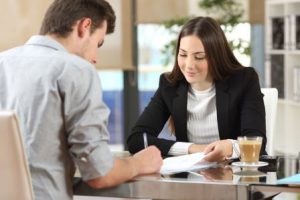 If you create an integrated marketing plan, there are a number of events and activities that are meant to build off one another. More reason to make a point to set milestones and check in on them to stay on track. A detailed marketing plan should be reviewed monthly. If it's not as detailed, review it at least on a quarterly basis, especially if processes are in place and you've created tools such as a social media calendar and traditional media calendar that your team can follow.
Not only is it a good idea to review your marketing plan throughout the year, but often there are circumstances that require a review and, likely, adjustments. One example is a reduction to your budget. Another is when a new competing brand enters your market space.
When a new competitor enters your space, you'll first want to complete a competitive analysis. Not just on the new brand, but the entire competitive field. You need to know how your newest competitor stacks up against you, and everyone else, too. Armed with the new intelligence, you can make better decisions about any updates needed to your advertising, social media, direct marketing, public relations, trade shows, or other activities for the year.
Checking your progress against your marketing plan throughout the year is a good way to ensure you're advancing toward your goals. It should minimize the time it takes to complete your year-end analysis because you'll be tracking as the year goes on. In addition, it should assist you in developing next year's plan as there is a clear, up-to-date vision of where you want your business to go in the future.