By Jen Johnston, CHHC, senior marketing services account manager, for the Step into Natural blog series
Throughout the coming year, I will share profiles of independent pharmacies that have embraced the natural products movement. My hope is that their stories will inspire you to explore this potentially profitable niche. This month I will share the story of Tiffany Natural Pharmacy, a family owned and operated, full-service pharmacy in Westfield, New Jersey that has been in business since 1957.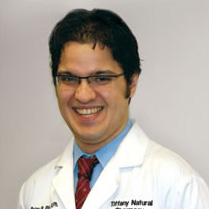 The decision to carry a more comprehensive line of natural products came before current owner and head pharmacist Brian Pinto, RPh, took over Tiffany in 2005, however,  the continued demand for these products in his community means he has kept them in stock and actively recommends them to interested shoppers.
Tiffany carries the typically commercially available vitamins and supplements along with some higher-end lines of vitamins, herbal and homeopathic lines, essential oils and tinctures, and probiotics. The store also carries several natural dermatological options and well as oral care and digestive health alternatives.
Pinto thinks there are two primary reasons for the growing interest in natural products. With the rising cost of prescription drugs, high co-pays, and out-of-pocket expenses, natural supplements are often seen as a less expensive alternative.  He also has customers that are interested in natural products because they are afraid of potential side effects from medications or chemicals.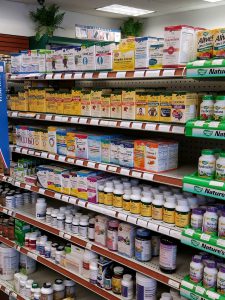 As mentioned in this previous post, natural shoppers span all generations, all political and religious affiliations, and all walks of life. For Pinto, he often speaks at local senior centers, church groups, and other organizations about health topics and says it almost always turns into a talk about nutrition and vitamins. The store is positioned in a middle class neighborhood, and many shoppers are willing to make an incremental spend for a natural item. While a sizeable number of shoppers still come in looking for conventional OTCs and personal care items, Pinto says an increasing group of people come in specifically asking for recommendations for natural products.
How does Pinto make decisions on what products to bring in? He says he needs to trust the product line, and the manufacturer needs to provide "good educational seminars, product training, and support to me and my staff." He goes on to say, "I have also brought in lines based on consumer request or sometimes practitioner request if there are certain products they are going to send patients in for. However, many natural practitioners tend to sell the same or similar product lines themselves."
Tiffany Pharmacy usually buys natural products from their drug wholesaler or a natural distributor (examples of natural distributors include UNFI and KeHe) but quite often Pinto says he may elect to order direct from the manufacturer to take advantage of special deals and gain access to their educational programs. He merchandises these products in two locations: within their core categories and in a separate natural set to be sure they are seen by the customers.
From a competition perspective, Whole Foods and Vitamin Shoppe are his biggest competitors in this arena in addition to Amazon. Pinto says he "may recommend something one month and next thing I know the person may just look online for that product." Other times he says the customer discovers a less expensive brand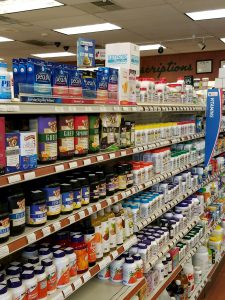 elsewhere, not really taking into account that the quality of different brands can be dramatically different which may cause the person to think that those supplements may not be providing the desired effect. That is obviously not great for the patient and pharmacist relationship.
For pharmacies thinking of bringing in more natural products including natural vitamins and supplements, he has this advice: "Educate yourselves. The biggest thing you have going for you is the trust factor you have being a pharmacist. Your advice carries more weight. So if you are going to recommend natural products, it's important to know what you are talking about."