Waukesha, Wisconsin – May 8, 2018 – Hamacher Resource Group, Inc. (HRG) will receive a BizTimes I.Q. Award for Innovation from BizTimes Media LLC for its ShelfPics product, recently implemented at multiple Hayat Pharmacy locations in the Milwaukee area. The I.Q. Awards salute southeastern Wisconsin businesses for their innovative products, services, or processes.
ShelfPics is a large format, wall-mountable planogram, depicting images of the products as they would appear on shelf, organized by category, for customer selection. It was designed to offer patients a broader array of health and wellness products than could be physically stocked in the space available. The ShelfPics solution is accompanied by a guide with product details that the pharmacist may use including item ingredients, directions, warnings, and more. The products depicted in the planogram are kept in stock at the location, behind the pharmacy counter.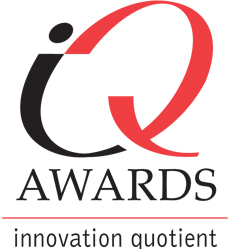 Dawn Vogelsang, president and majority owner at HRG, said, "It's great to receive this recognition for a service that grew out of business practices we incorporate into all of our client interactions — critical listening to fully understand the opportunities and obstacles, and then collaborative engagement to develop a solution to meet the customer's unique situation and need."
Winners will receive their awards at a lunch ceremony on Thursday, May 31, at Potawatomi Hotel & Casino, Woodland Dreams Ballroom, in Milwaukee at 1721 W. Canal St., from 11:30 a.m. to 1:30 p.m.
"Innovation is a key driver to the economic success of our region," said Dan Meyer, publisher of BizTimes Milwaukee. "We salute these companies for their forward thinking commitment to growth in our community."
To learn more about these innovations and the best practices fueling the growth of the I.Q. award winners, visit www.biztimes.com/bravo to register to attend the BizTimes I.Q. Innovation Awards Ceremony and/or the BizExpo. The website also includes the complete list of winners.