Getting your items reviewed for planogram placement in independent pharmacy
Ensure that retailers and wholesalers know about your new products by allowing our team of expert analysts to objectively review your items and consider them for independent pharmacy planogram placement.
Our analysts take an informed, completely objective approach to reviewing an average of 2,500 new items each year. They analyze them according to the factors below to determine which new products should be included in our independent drug store planograms:
1. Product Orientation
How well suited is the product for success in drug stores with the primary emphasis on independent pharmacy?
2. Earning Potential
What is the average gross margin and profit for the product? How does it compare to other products in the subcategory?
3. Product Innovation
What is unique or exciting about the product that makes it different from others?
4. Promotional Support
Does the manufacturer have a marketing strategy and advertising budget to drive consumers to the independent pharmacy shelf? Does it have the brand awareness to gain acceptance?
5. Category Growth
Is the product's category and/or subcategory showing positive growth trends that will lead to increased sales?
The Star Rating System
After analyzing the product against these five criteria, analysts may award a one-, two-, or three- star rating to the product.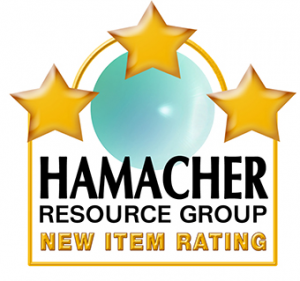 Three-star items are recommended for inclusion and suggested for immediate cut-in in every department size.
Two-star items are recommended for inclusion in all large and medium department sizes.
One-star items are recommended for inclusion in the largest departments.
In order for an item to receive a coveted HRG Star, products must be well-rounded and achieve high scores in all areas of analysis. Accordingly, not all products will receive a Star Rating. This information is then communicated to our wholesale and retailer partners on a monthly basis.
Contact us for more information about our planogram services and new item review process.