Waukesha, Wisconsin — May 17, 2017 – Dawn Vogelsang, Hamacher Resource Group, Inc.'s (HRG) president and majority owner, is part of the Women in Business main stage event at the BizExpo in downtown Milwaukee, May 24, 2017. The Women in Business panel will take place from 7:30–9:30 a.m. at the Potawatomi Hotel & Casino, and Vogelsang will join three fellow women business owners to speak on the topics of competition, culture, leadership, and personal motivation.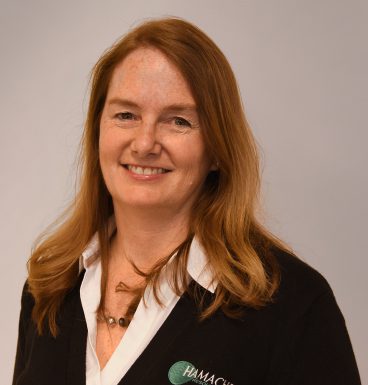 Vogelsang joined HRG in 1986, and after the company was sold in 2000, she led the buy-back in 2001. Since 2001 she has been the president and majority owner. Her primary focus includes carrying out the corporate vision, and directing the execution of strategies to meet those goals; overseeing the evolution of and advances in the company's products and services; and steering its strong corporate culture, which recently resulted in a 2017 Top Workplace recognition.
According to the 2016 U.S. Census Survey of Business Owners, women-owned firms are on the rise. The number of firms owned by women grew 26.8 % in the previous 5 years tracked, from 7.8 million to 9.9 million businesses. In contrast, the number of all firms increased 2% during the same period. Women-owned firms accounted for $1.4 trillion in receipts during that period, growing at a rate of 18.7%, outpacing overall growth by 7% during the same time frame.
HRG has been certified by the Women's Business Enterprise National Council (WBENC) since 2009. This certification is granted to privately-owned businesses that are at least 51% owned and controlled by one or more women.