by Dave Wendland, vice president, strategic relations, for the Resolutions blog series
Before joining HRG I was running a small marketing consultancy in San Diego focused on software start-ups and their go-to-market strategies. Not surprisingly, the founders of many of these companies were very proud of their accomplishment and felt strongly that others would simply see it through similar eyes. They had expended a great deal of energy, time, and sweat equity creating the ideal software solution, yet when it came to messaging, packaging, and retail strategy, these became afterthoughts.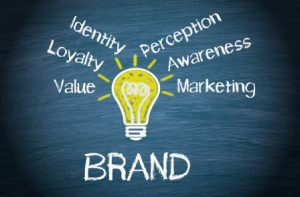 Fast forward 25+ years and consider all the manufacturers I have helped navigate their retail execution strategy. Similar to my experience with my software clients, countless manufacturers have truly created a superior product, with greater efficacy, and potentially broader appeal. Yet, when they have opportunity to present their product to HRG's team of category analysts or to engage in a Collaborative Strategy Session to move their idea from Concept through Commercialization™, they fall short.
Messaging that simply states, "it works."
Packaging created by a second cousin of their neighbor without consideration of competitive SKUs, use of space, or legibility.
Marketing plans fraught with inconsistencies or unrealizable expectations.
Margin decisions built merely on gut instinct without analysis and thoughtful contemplation.
Production plans that may serve initial stocking, however, don't offer sustainable turnover.
My encouragement to the software startups in the late 80s has changed little from advice I offer today. Look at any new product through an entirely different lens (believe it or not, I used to ask software developers to stand on their chair and look down on their newly-created package from a different vantage point). For those that take the time to look at a brand as if for the first time, numerous epiphanies will surface.
Taking the time to make tough decisions prior to entering the market also requires objectivity and honesty. For any brand developer, getting a trusted second opinion can often be the difference between success and failure upon launch. Remember, there are only two outcomes: get it right out of the gates or pay the price later.