by Tom Boyer, director of national accounts, for the Resolutions blog series
With the rise in individuals dealing with a variety of health conditions, independent pharmacies have the unique opportunity to create profitable niches to serve them within their stores. Developing these niches can help pharmacies offer more comprehensive patient solutions, while growing their business. By adopting a "total patient engagement model," pharmacies can serve as one-stop shops for their patients and the communities they serve.
The "total patient engagement model" includes being aware of the main therapeutic classes a pharmacy supports and providing a front-end product assortment which supports the associated need states, as well as potential side effects.  For example, sales in the Diabetes Care category are driven by blood glucose monitoring items, but patients with diabetes also require a variety of specifically-formulated health, beauty, and wellness products. Therefore, it is imperative that if space permits, an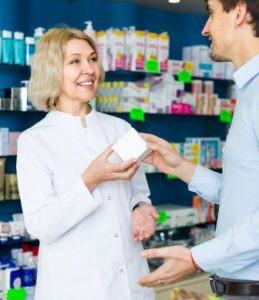 independent pharmacy should either try to include or enhance the personal care items in the department. If space isn't as generous, the pharmacy should opt for a concentrated area to meet the needs of their diabetic patients, as opposed to customers having to search through aisles looking for those distinct items.
A profitable niche can also be made based on higher volume prescription items. If your pharmacy is seeing a high-volume of prescriptions that require ancillary items, an endcap or checklist for those items could be created near the pharmacy area.
Be advised that the total patient engagement model goes beyond simply putting products on a shelf. To truly differentiate your store from the competition, there also needs to be a strong level of staff engagement. Store employees must be educated and trained on the purpose and intention of the niches within your store. Their awareness can help promote those niches, helping a store learn more about their patient population while they help patients feel less isolated.