by Jen Johnston, CHHC, senior marketing services account manager, for the Step into Natural blog series
Approximately 15 million people in the United States have food allergies according to FARE, a leading non-profit dedicated to improving quality of life for those diagnosed with food allergies. One in every 13 kids has a food allergy and many often have two or more.
The FDA states that more than 160 foods can cause allergic reactions in people with food allergies; however the law identifies the eight most common allergenic foods as:
Milk
Eggs
Fish (e.g., bass, flounder, cod)
Crustacean shellfish (e.g., crab, lobster, shrimp)
Tree nuts (e.g., almonds, walnuts, pecans)
Peanuts
Wheat
Soybeans
The FDA goes on to state that these foods account for 90% of food allergic reactions, and are the food sources from which many other ingredients are derived.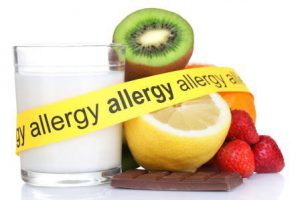 So why talk about the food allergy community in conjunction with natural products? Because natural brands are taking the lead on marketing allergy-safe products. Enjoy Life Foods was one of the pioneers, and their products are actually free of 14 top-allergens, plus gluten. But more than that, the brand promotes the fact that their products are non-GMO and sweetened with natural sugars such as fruit juice and honey. A few years back, this small company was purchased by food giant Mondalez who has expanded their reach.
Other natural brands took note and now you find not only food brands marketing safe products to the allergic community, but also natural supplement brands such as Yummi Bears® Organics and Slice of Life® Organics by Hero Naturals. Natural skin care brands such as Egyptian Magic are also free of the top eight food allergens.
Independent pharmacies are perfectly poised to assist newly-diagnosed patients or parents of allergic children. According to Pharmacy Times, minor allergic reactions are often able to be treated with OTCs or Rx antihistamines, but a severe reaction may require an EpiPen® injection and trip to the emergency room. Pharmacy Times goes on to recommend that pharmacists conduct EpiPen counseling to help patients and their families learn the correct use and remind patients and parents to carry one at all times and replace them before the expiration date.
Here are some other ways to connect with and attract the allergy community in your area:
Keep a supply of allergy-friendly supplements and personal care items in your store and publicize your offerings.
Offer a selection of snacks at checkout that are free of the top eight allergens. Customers will know your pharmacy is a safe haven where they can pick up a treat for themselves or a loved one with a food allergy.
Celebrate Food Allergy Awareness Week in May in your store by hosting dietitian presentations, promoting allergy-friendly products, and educating the public through your social media channels.
Promote the Teal Pumpkin Project around Halloween by selling teal pumpkins and non-food treats.
Participate in or organize a Hometown Heroes or Food Allergy Heroes walk in your town to raise money for food allergy research.
The food allergy community is just another example of a group of people who are interested in more natural products. By connecting with them, you demonstrate your inclusiveness and willingness to support the health of all people.