Attend a Workshop
Don't miss a unique opportunity to gain insight on how to win at independent pharmacy
Kick-start your independent pharmacy channel strategy with the experts at HRG. The workshop, Creating a Winning Channel Strategy: Independent Pharmacy, includes valuable facts, figures, and insights gained during our 35 years of serving the independent pharmacy channel supply chain. From an overview of the channel landscape down to specific actions that can be taken to find success with independent pharmacies, you'll walk away with ideas and tools you can start using immediately.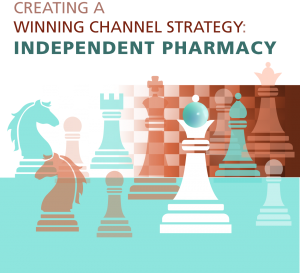 If you're a CPG manufacturer in the health, beauty, and wellness marketplace  interested in and focused on growing your share of market within independent pharmacy, this workshop is for you. It is ideal for:
large manufacturers who may be reassigning team members or committing resources to this class of trade;
small- to mid-sized manufacturers who offer niche items or may have been displaced within larger chain drug retailers;
manufacturers looking to expand their market footprint; or
new-to-market manufacturers that seek to understand the advantages and obstacles they may face reaching and gaining placement within the independent channel.
Join us at our office for this informative workshop, or we'll come to you! For more details, please call your HRG Business Development Manager at 800.888.0889 or fill out the contact form below.
Contact us for more information