Attend a Workshop
Don't miss this unique opportunity to gain insight on how to win at independent pharmacy
Kick-start your independent pharmacy channel strategy with the experts at HRG. The workshop, Creating a Winning Channel Strategy: Independent Pharmacy,  includes valuable facts, figures, and insights gained during our 35 years of serving the independent pharmacy channel supply chain. From an overview of the channel landscape down to specific actions that can be taken to find success with independent pharmacies, you'll walk away with ideas and tools you can start using immediately.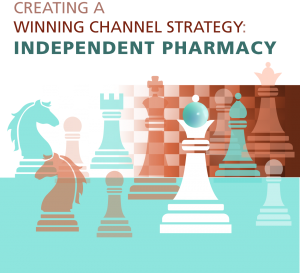 The experience starts the evening before the workshop with a walk-through of one or two independent pharmacies and a stage-setting dinner. The pharmacy visits will provide real-world examples to assess and discuss at dinner, as well as a relatable frame of reference to consider during the workshop the next day. The workshop itself includes as much information as we could fit into one day, plus we'll arrange a one-on-one meeting with one of our subject-matter experts in your area of interest to discuss your specific goals in the channel.
Seating is limited, so don't delay in signing up. For more details, please call your HRG Business Development Manager at 800-888-0889 or fill out the contact form at the bottom of the page.
View the agenda.
Date: September 29-30 
Time: September 29th: pharmacy tours start at 4:30pm with dinner following.
September 30th: workshop is 8:30am – 4:30pm
Where: HRG's headquarters in Greater Milwaukee, Wisconsin
Chief Presenter: Dave Wendland, HRG vice president
Cost: $1,750 per participant or take advantage of our early-bird rate of $1,450
if you register by August 19th.
Ask about a discount for sending more than one person from your company
Registration ends: September 2nd
Who should attend? CPG manufacturers in the health, beauty, and wellness field of any size who are interested in and focused on growing their share of market within independent pharmacy. Ideal for:
large manufacturers who may be reassigning team members or committing resources to this class of trade;
small- to mid-sized manufacturers who offer niche items or may have been displaced within larger chain drug retailers;
manufacturers looking to expand their market footprint; or
new-to-market manufacturers that seek to understand the advantages and obstacles they may face reaching and gaining placement within the independent channel.
Register now
Registration Form
Or contact us for more information